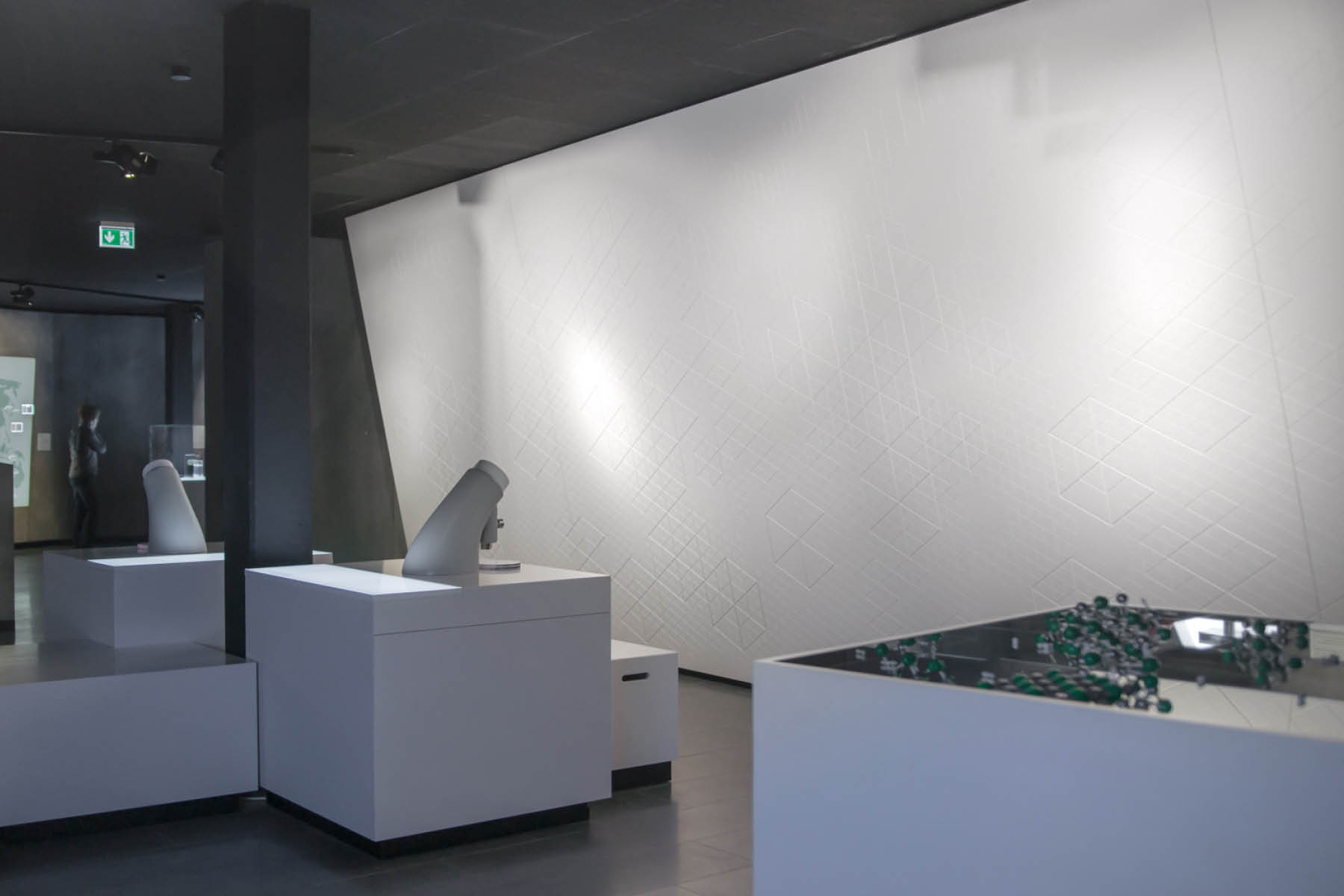 Salt – a treasure underground
A glance into a salt crystal: Sodium and chloride ions, evenly held in a crystalline grid, are reflected in the walls of a cube into infinity. The exhibition Westfälische Salzwelten (Westphalian worlds of salt) in Bad Sassendorf examines salt in all its facets: from salt extraction in the Middle Ages to the brine spa today.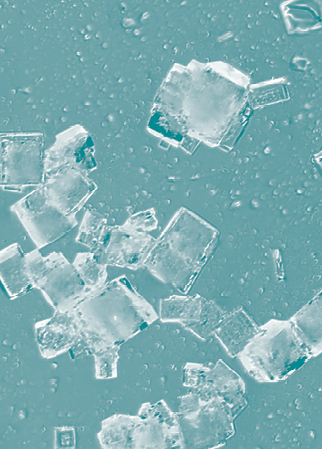 The world of salt at the historic Haulle farm
For centuries, salt has shaped the area around Bad Sassendorf. Already in the Middle Ages it was extracted from the numerous brine springs, processed in saltworks and sold as a valuable commodity via the Hellweg – at that time the most important long-distance trade route. Today, salt characterizes the region with its healing effect.
The Westfälische Salzwelten originated within the framework of the Regionale Südwestfalen. The aim was – in a network of seven cities and municipalities – to increase the attractiveness of the region through a tourist highlight that created identity and to strengthen its core competence "Salt & Health". In the middle of Bad Sassendorf, in the heritage-protected Hof Haulle, we have developed an adventure exhibition with many experimental installations and interactive exhibits, which offers young and old an inviting place to explore and try out.
Like a giant crystal – strangely oblique – a glass cube rises out of the historic brick building. In the inside, the staircase is located. But at the same time the crystal is a magical place of metamorphosis, inviting you to linger with a kaleidoscopic play of light. This is where the thematic focus of the exhibition changes: The ground floor is dedicated to salt as a treasure in the depths of the earth, to the scientific element and its significance in history. The upper floor is dedicated to the visitors themselves: What role does salt play in our bodies, in our lives and in our health?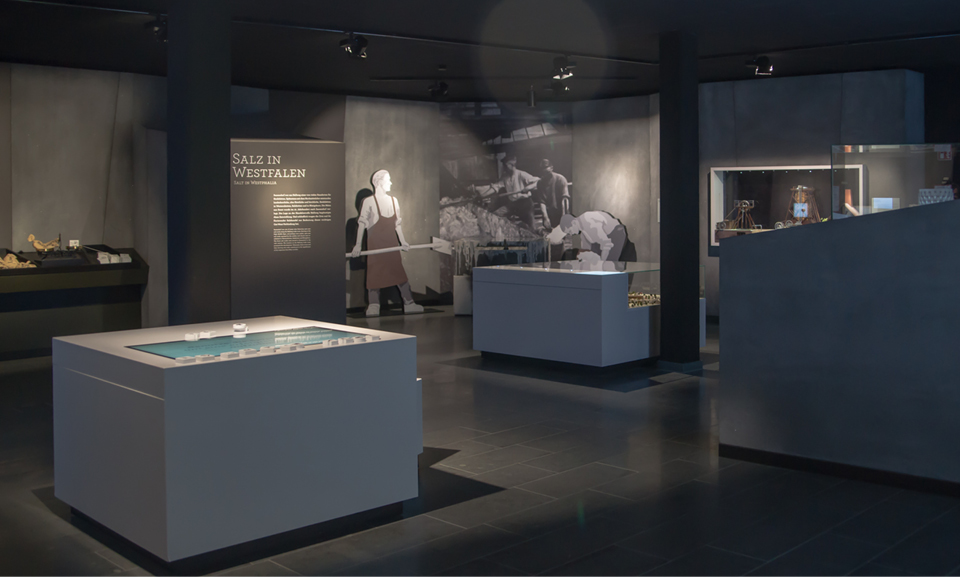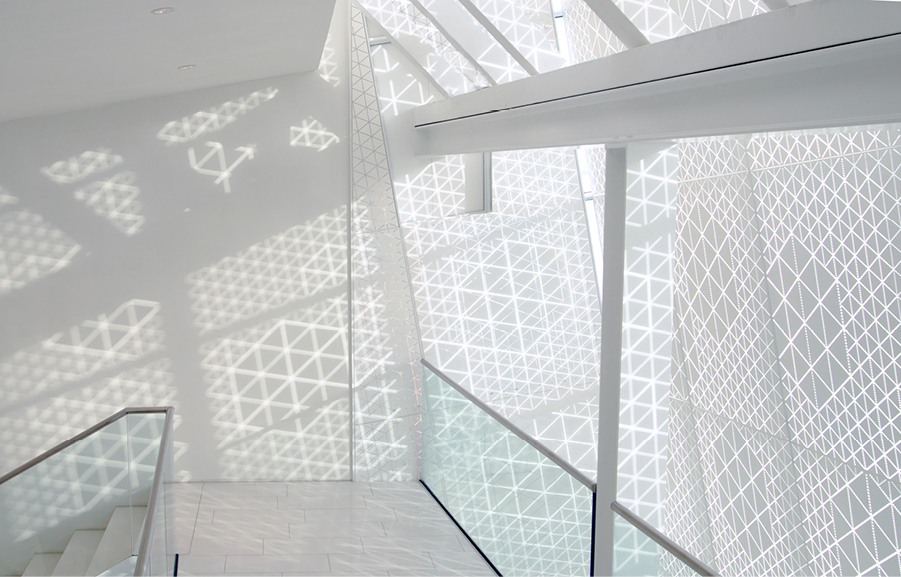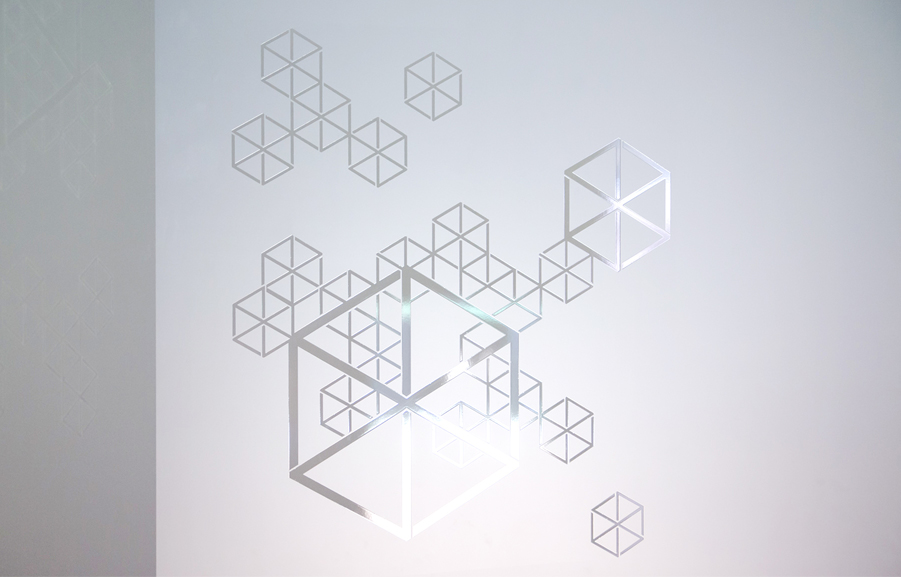 The ground floor is kept in dark, earthy tones. Salt crystals shine like treasures in the depths of the earth.
The upper floor appears bright, vital and flooded with light. This is about salt as an elixir for people.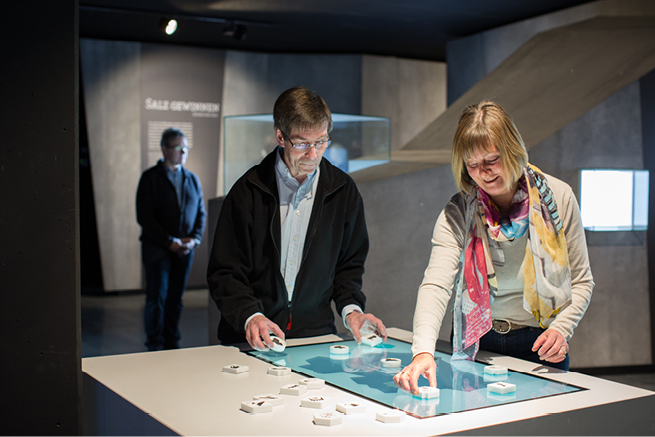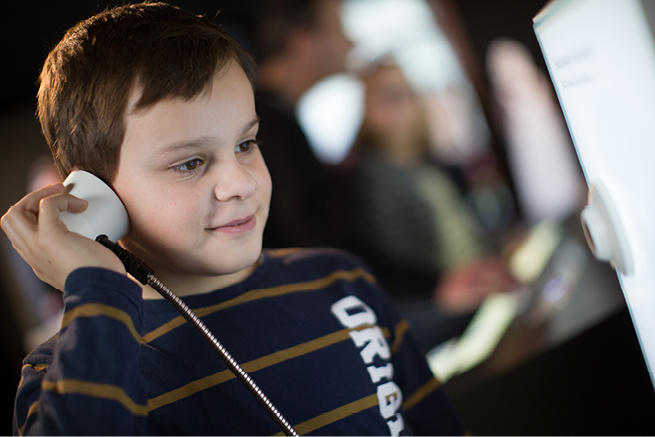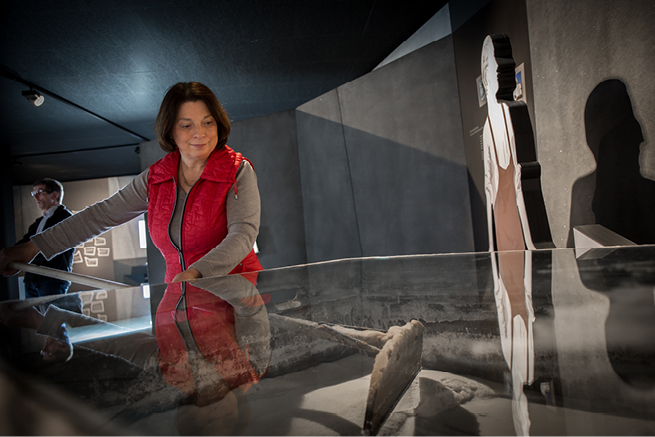 Service
Project development
Concept and Feasibility study
Economical analysis
Visit forecast
Marketing and public relations
Sponsoring support
Moderation of development and decision-making processes
Conception and scenography
Concept positioning and thematic definition
Development of dramaturgy and main idea
Content development and exhibition conception
Media conception and storyboarding
Development of interactive exhibits
Design and planning
Exhibition design and planning
Development of a Corporate Identity
Graphics and guidance systems
Exhibits and furniture
Project information
Client: Gemeinde Bad Sassendorf
Execution period: 05/2013 – 02/2015
Exhibition area: ca. 1000 sqm
Visitors: 80.000
Claudia Baulesch
Project Management and Head of Scenography