Attention! Extremely high tension
Conversion of a switchgear system
In the former transformer house in Mainz, the visitors themselves become switching professionals. According to our plans, employees of the Stadtwerke Mainz have converted original switch cabinets – formerly they supplied the Mainz city centre with electricity – into a energising quiz interface.
In preparation, visitors explore phenomena on interactive experimental fields. For example, they discover how metal balls are made to float or how they generate voltage by laying on their hands. In the control room, they first interactively explore connections to electricity, water and gas before playfully testing their knowledge with others in the control centre.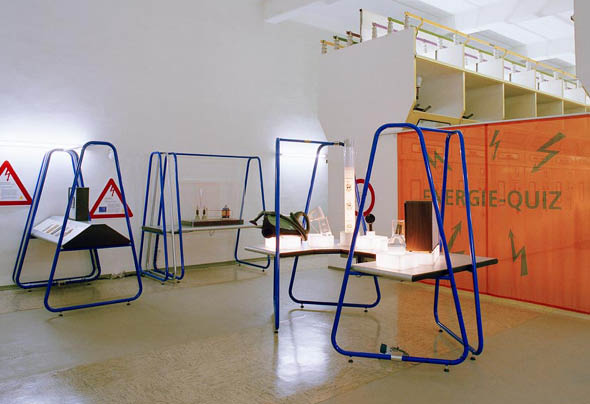 In order to draw the attention of the visitors to the previously rather closed place, the entrance will be designed with an inviting and at the same time protective entrance area. A blackboard at the door to the transformer room provides information, and the windows facing the Rheinstraße provide initial insights into the subject matter, even in the dark, thanks to slides and projections.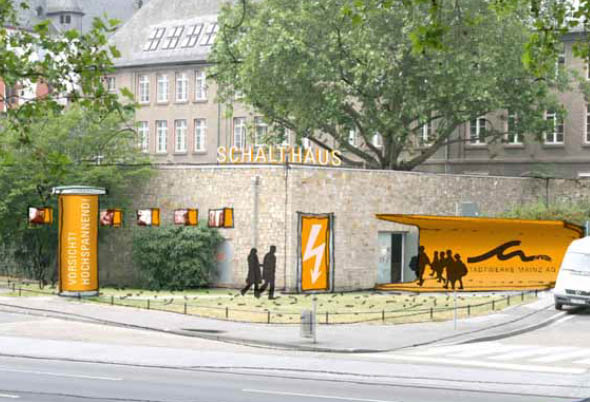 Services
Conception and scenography
Development of visit dramaturgy and Main Idea
Content development and exhibition concept
Design and planning
Exhibition design and planning in all project phases
Graphics development
Project implementation
Project management (all phases)
Production monitoring and cost management
Content management and content production
Graphic production
Project information
Client: Stadtwerke Mainz AG
Execution period: 04/2006 – 09/2006
Exhibition area: 150 sqm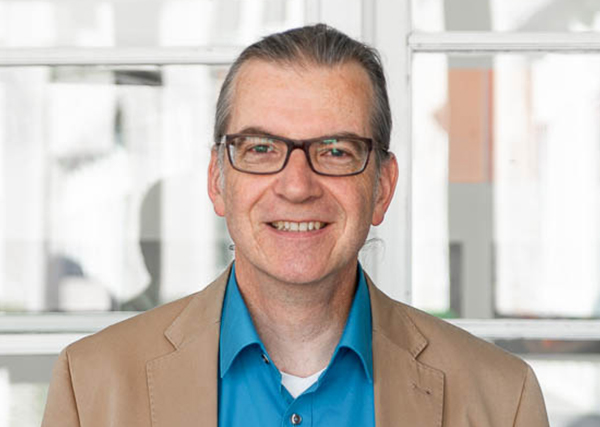 Bernhard Kehrer
Executive Management