A trade fair stand for the Solutions from Phoenix Contact
For the presentation of Phoenix Contact at the Hannover Messe Industrie 2016 and 2017, we staged several highlight exhibits. Already in 2016, the Proficloud was hanging over the events as an eye-catcher. In 2017, it was presented again with the system extensions PLCnext Technology and the software PC Worx Engineer. For the Phoenix Contact Solutions exhibits, we have developed a modular system that presents components, models and media exhibits in a uniform and linked manner.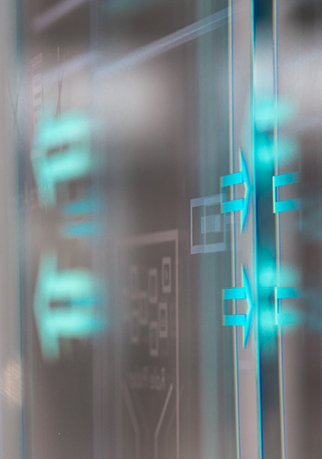 The Phoenix Contact Solutions show which very different solutions can be implemented with PLCnext technology. Four medially staged exhibits introduce the major topics of Infrastructure, Factory Automation, Energy and Process Industry by animating entire processes in the specific sector. These central exhibits are surrounded by numerous models that illustrate the applications in detail: Whether light control in tunnels, lock operation or wind energy – the aim is always to prove the effectiveness of the technology on the model. We have redesigned five of the models for the trade fair.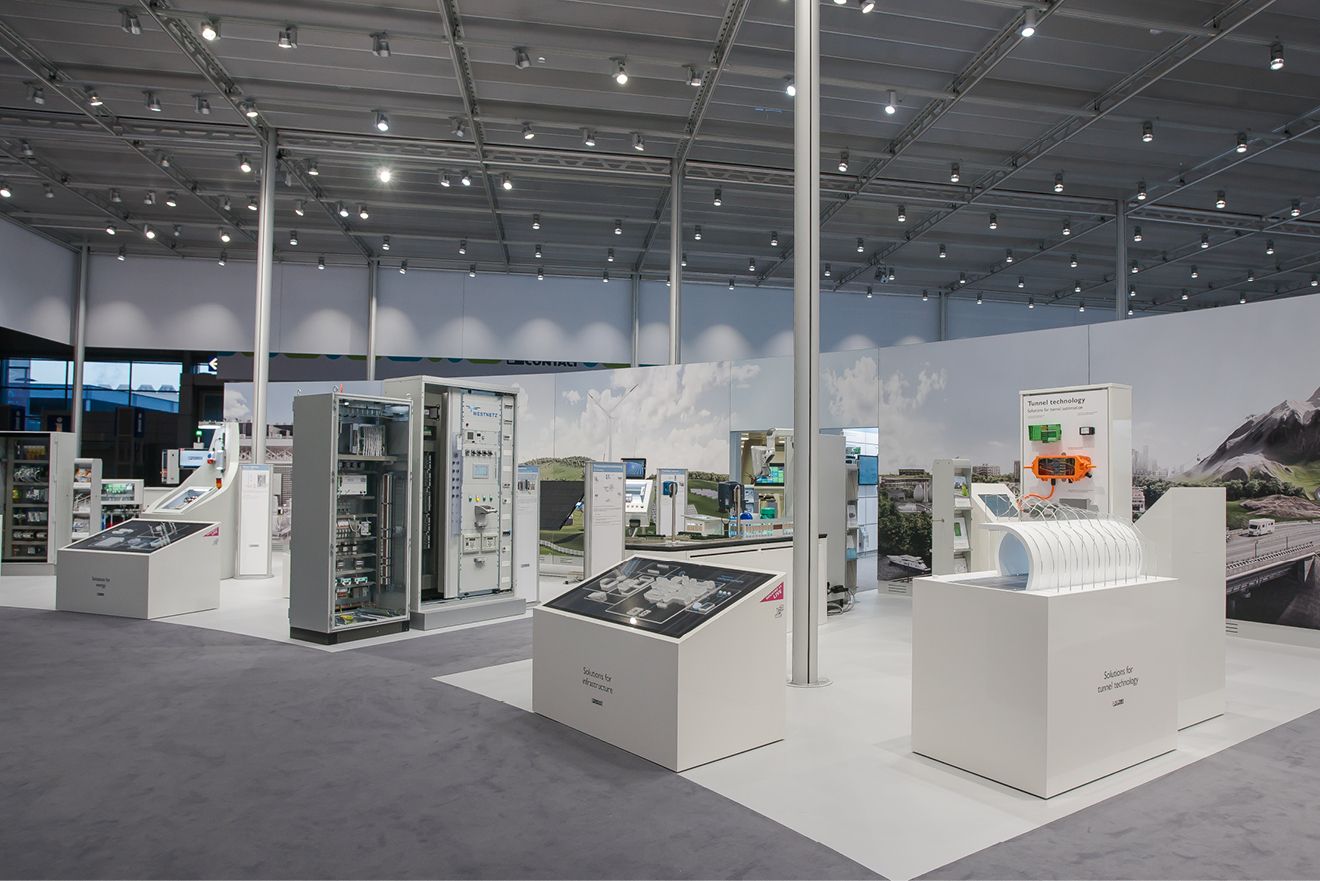 PLCnext fair staging 2017
The prominent presentation of the control hardware from Phoenix Contact formed the heart of the booth. The three major topics Proficloud, PLCnext Technology and PC Worx Engineer were combined here in front of a backlit pixel wall, but also received their due individual appearance. The functionality of the Proficloud is demonstrated by an animation under an acrylic glass model. There are two different applications for the PLCnext technology: The controller can be used to operate a conveyor belt clock or an attractive lighting installation with different colours. Visitors can try out the advantages of the PC Worx Engineer software directly at a staged workstation.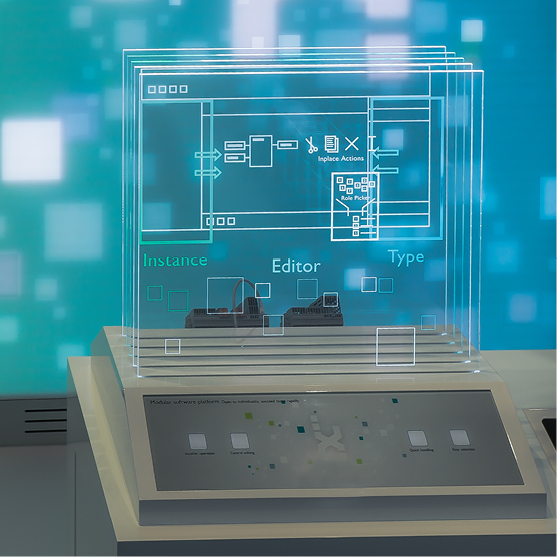 Service
Conception and scenography
Storyline
Media conception
Interaction concept
Content development
Design and planning
Consulting stand design
Exhibit design
Interface design
Production of animations
Project management and implementation
Project management
Production supervision
Cost management
Project information
Client: PHOENIX CONTACT Deutschland GmbH
First presentation: HMI 2017
Exhibition area: 300 sqm
Jan Löken
Executive Management