Mineral water from the ice age
At the end of the last ice age, the glaciers melted. Their meltwater seeped deep into the rock layers and remained there protected from all environmental influences for thousands of years. Exactly 317 metres above one of these glacial springs is Brasserie Nationale de Luxembourg: in addition to beer production, the focus here is now on its new mineral water 'Lodyss', because it comes from this very spring. We have designed a new showroom especially for Lodyss. And all this with a freshness of the ice age.
The room is immersed in bluish light. An ice surface stretches over an entire wall like a huge glacier. Icy fog slightly veils it. A sound collage of rippling meltwater streams and drops in underground caves supports the ice-age atmosphere. Pleasant coolness fills the room that the visitors the course of their guided tour of the brewery. Embedded in the ice surface are the beautifully designed LODYSS water bottles and a screen: A short film leads the visitors to the origins of water.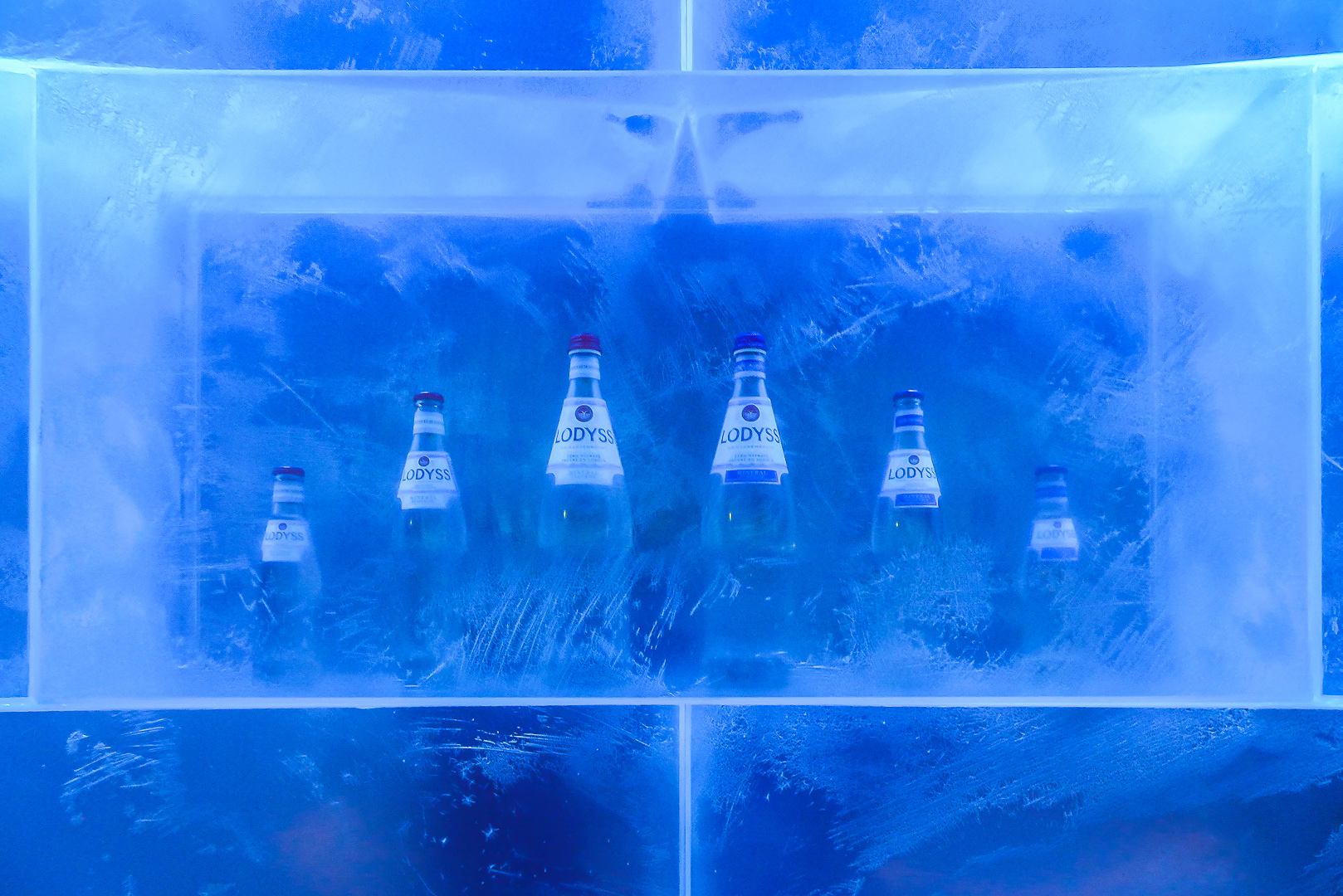 At the illuminated fountain in the middle of the room, visitors taste the special water. It is characterised by its low mineral content, contains no nitrate and – locked up deep in the earth – has never been exposed to harmful environmental influences. The circle of beer production comes full circle: the ice-age spring water is also used in the brewing process for the beers. Refreshed, the visitors now continue their tour of the brewery.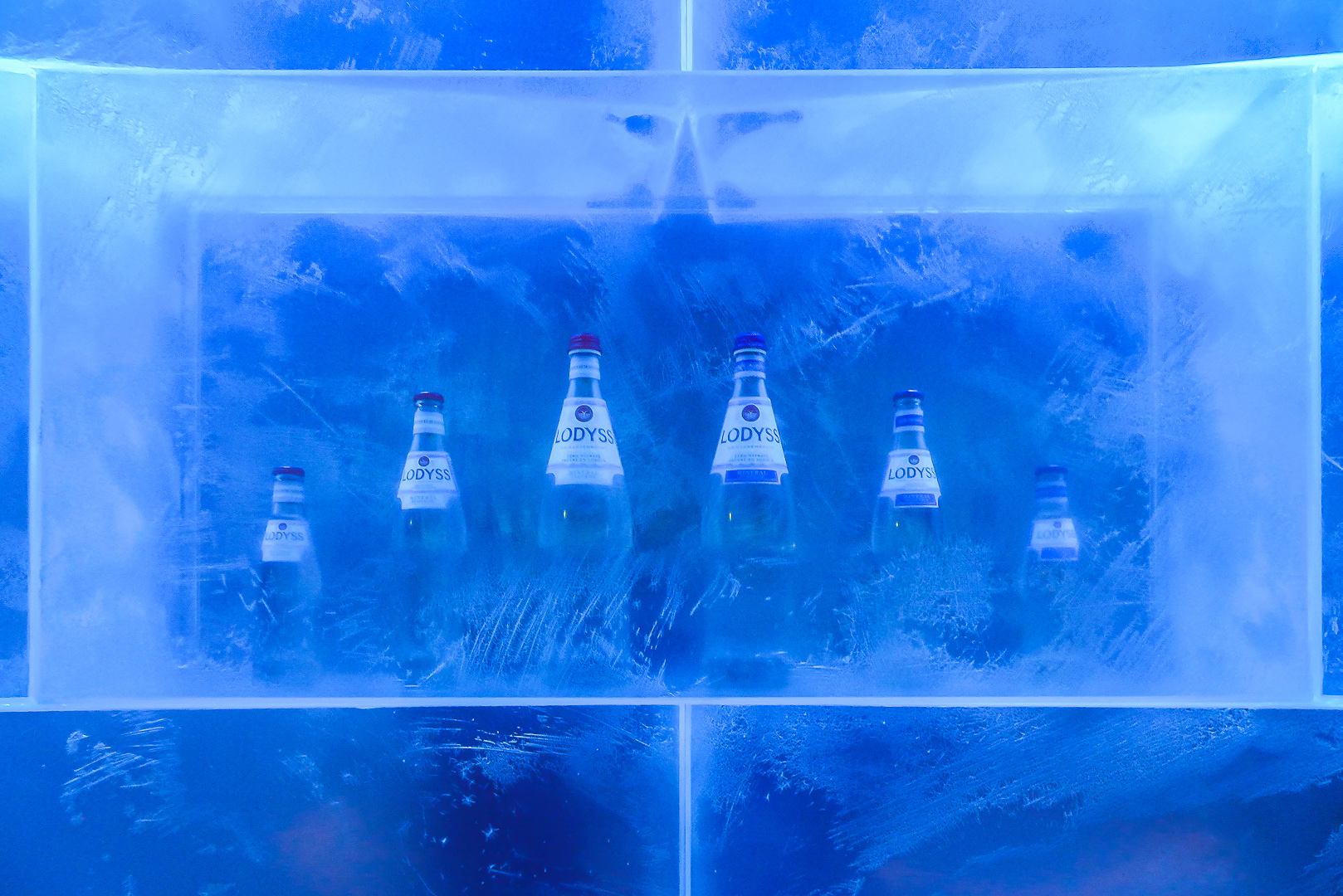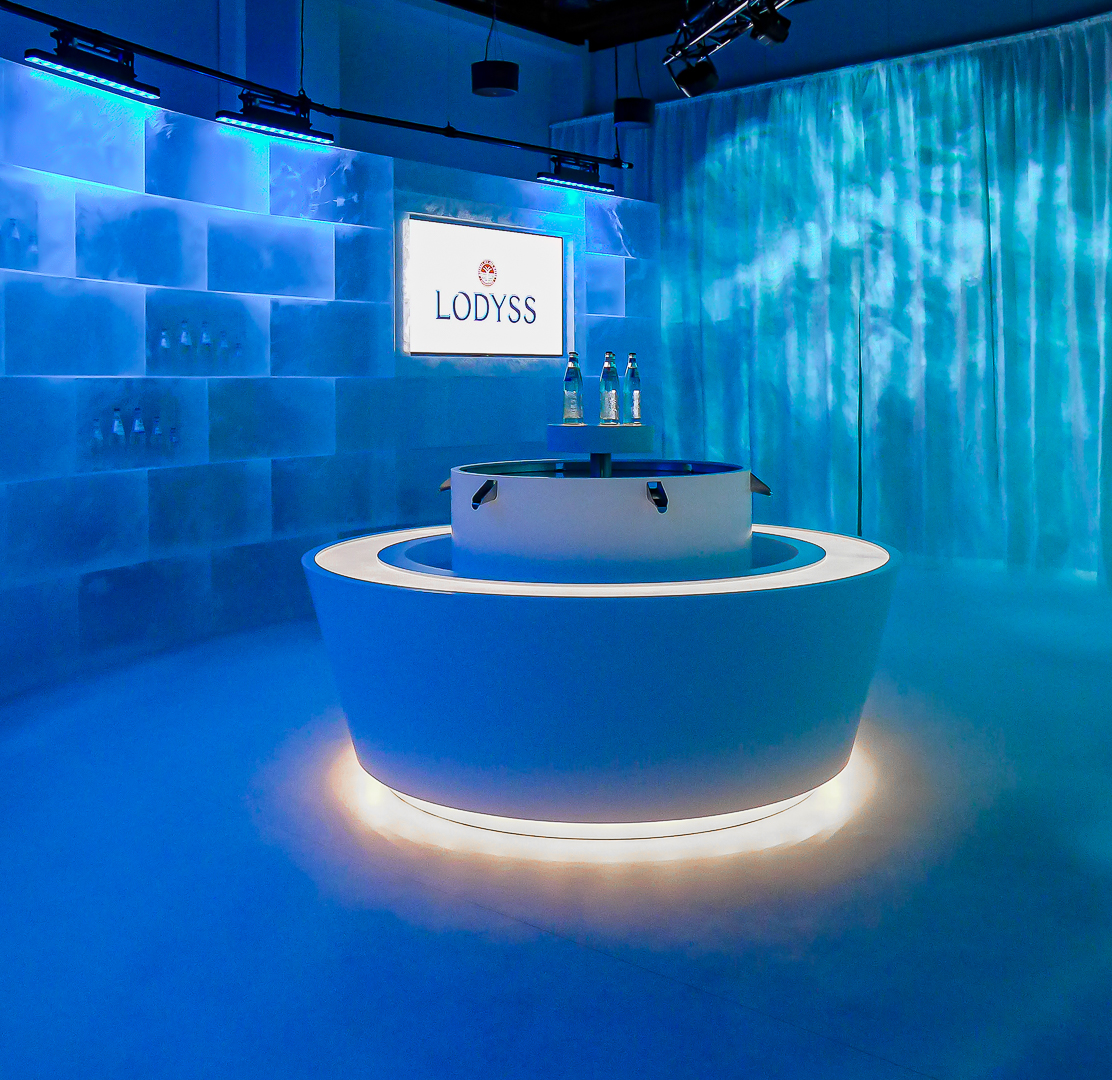 Services
Concept
Content conception
Exhibition concept
Exhibit development
Design and scenography
Exhibition design and planning in all project phases
Graphic design
Exhibits and furniture
Project management and realisation
Project management (all phases)
Tendering and awarding
Production monitoring and cost management
Content production
Claudia Baulesch
Project Management and Head of Scenography