Expo Pavillon National Exhibition Switzerland
Two people see, hear, smell each other for the first time – what happens? Approximately 900,000 visitors from May to October 2002 searched for an answer to this question in the pavilion of the Swiss Federal Health Office.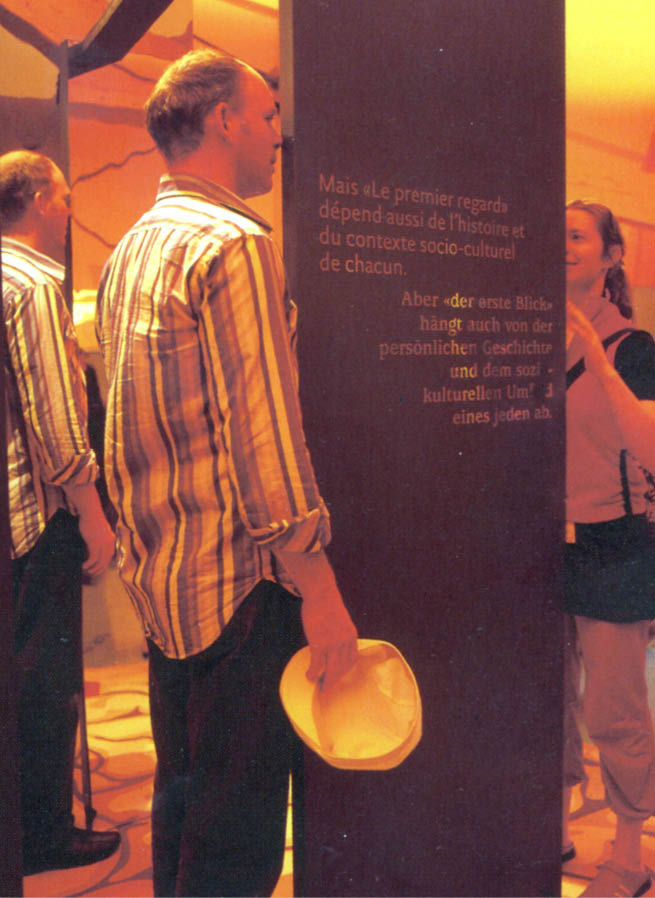 In two parallel courses, the visitors found the answers on a playful journey of discovery – room for room and sense for sense. The choice of form and material for the building and the exhibition reflects the theme.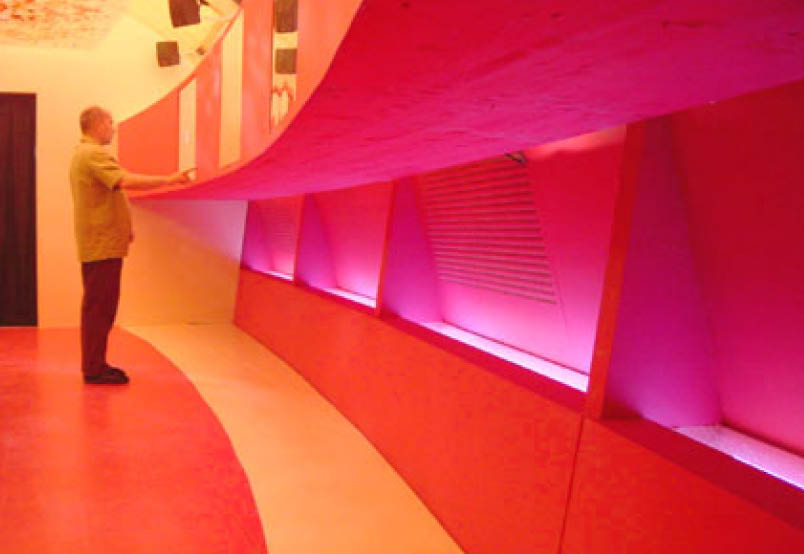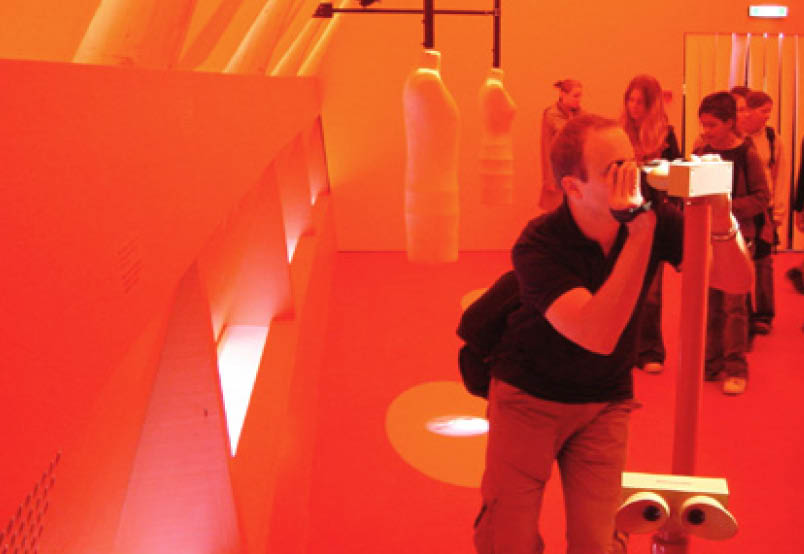 The pavilion Le premier regard already makes the theme of the exhibition – the experience of first getting to know each other and of seduction – sensually perceptible through its choice of form and material. With its membrane-covered outer skin, the building symbolises attributes such as physicality and eroticism.
The organic building, lying softly on the ground, mediates between the formal language of the directly connected public 'Forum Soft' and the contents of the exhibition inside the pavilion. The different heights correspond to the requirements of the individual rooms. The recyclable pavilion was realised as an organic wooden construction with membrane covering and had an innovative low-tech climate concept.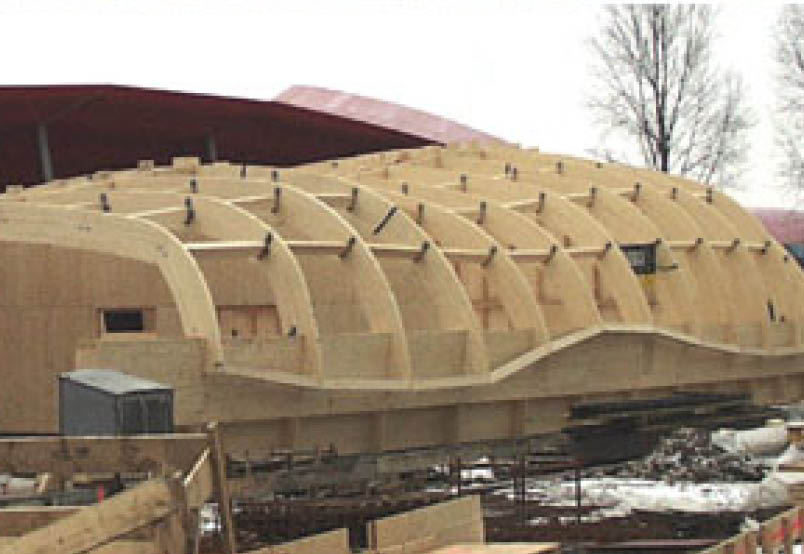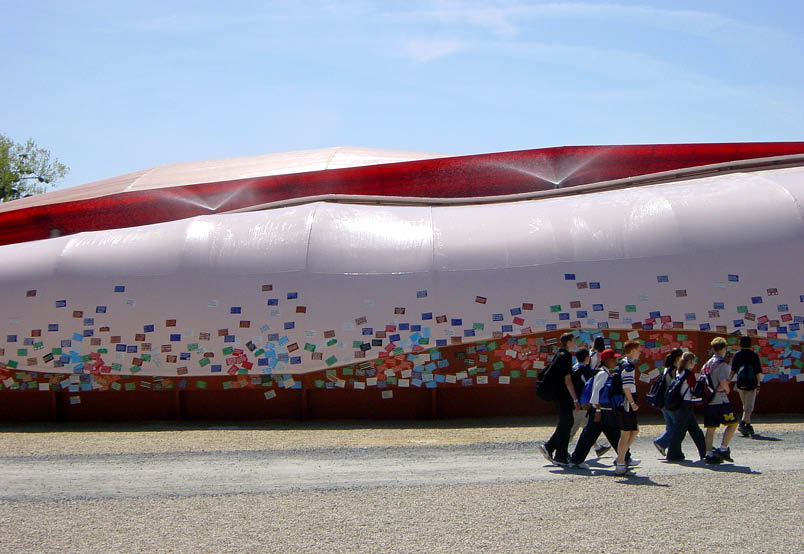 Services
Conception and scenography
Positioning and thematization
Development of visit dramaturgy and Main Idea
Content development and exhibition concept
Media conception and storyboarding
Development of interactive exhibits
Conception and scenography
Architecture
Exhibition design and planning in all project phases
Graphics and guidance systems
Exhibits and fixtures
Project management and implementation
Cost calculation
Timetable for implementation
Tendering and awarding
Operational concept
Project information
Client: EXPO.02 Landesausstellung Schweiz
Execution period: 09/2002
Exhibition area: 800 sqm
Visitors: 900.000
Jan Löken
Executive Management