How soft is the ground on Mars? What does a satellite 'see'? How do I move a remote-controlled robot arm? We developed and realized the Space Pavilion for the International Aerospace Exhibition in Berlin: Here, visitors could experience the fascination of space for themselves. In addition to true-to-original models of various rockets or the ISS space station and many media exhibits, it was the staging of the atmosphere in space that played the decisive role.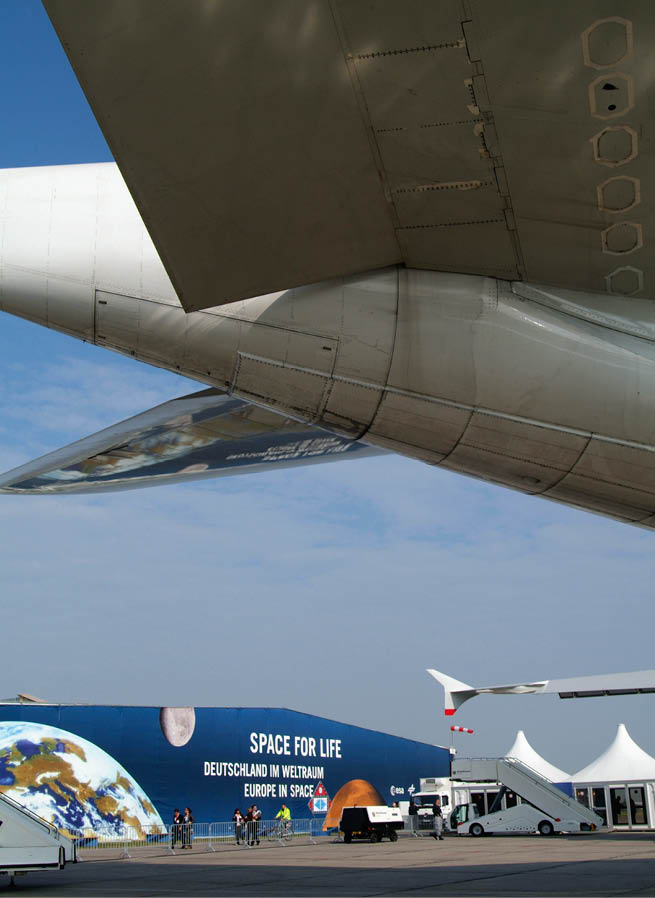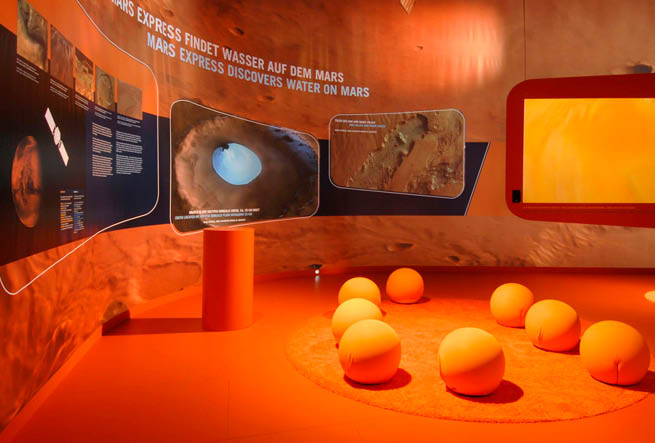 How does space travel benefit us?
The exhibition course, which was created according to the ideas of a total of 16 partners from the space industry on an area of around 2000 square metres, takes visitors on a journey into space. In terms of content, this path describes a three-step process: we leave the earth, explore the unknown and return to implement the new findings for the benefit of our world. We have transformed the available hall into a parcours with various functional areas.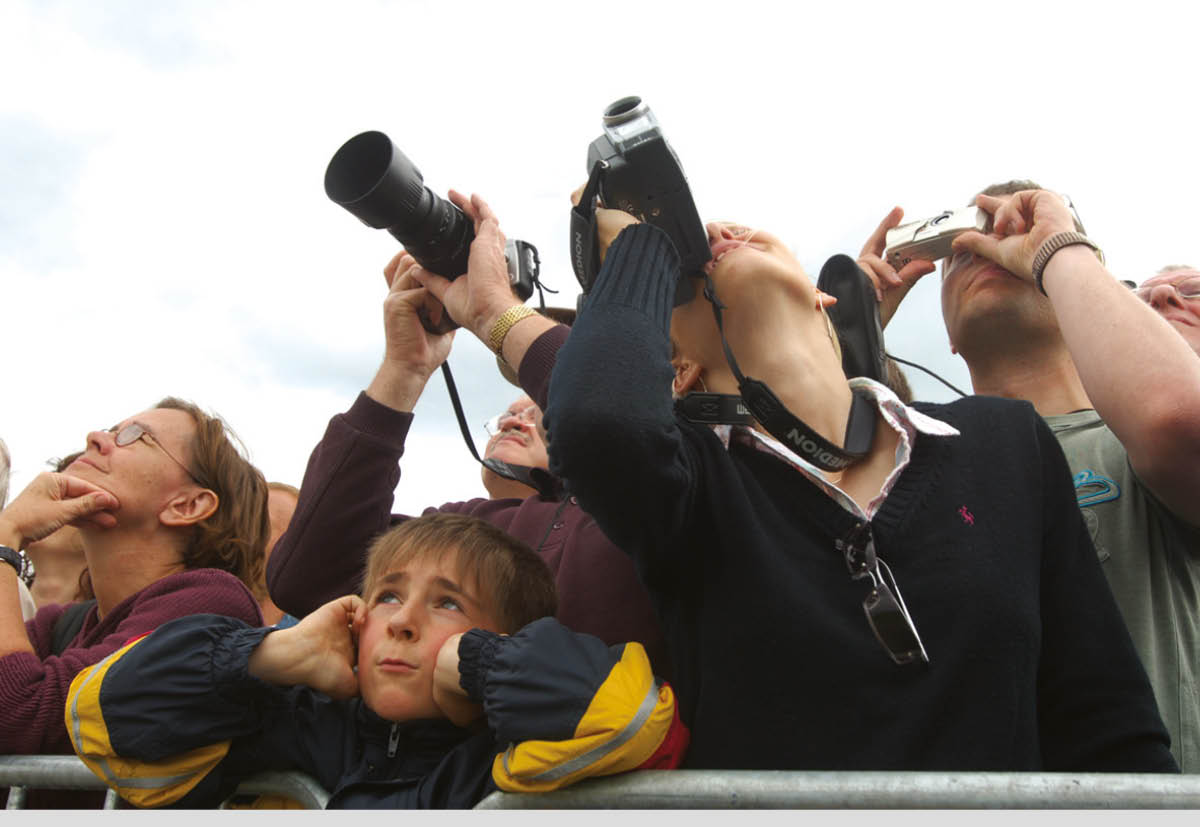 At the beginning, visitors dive into the earth's tunnel – satellite images of the blue planet surround them – and enter the first area. Here, the focus is on European space research in order to get opportunities into space or to transport research facilities: On display are models of rockets, especially Ariane 5, launcher systems and other transport solutions for the future.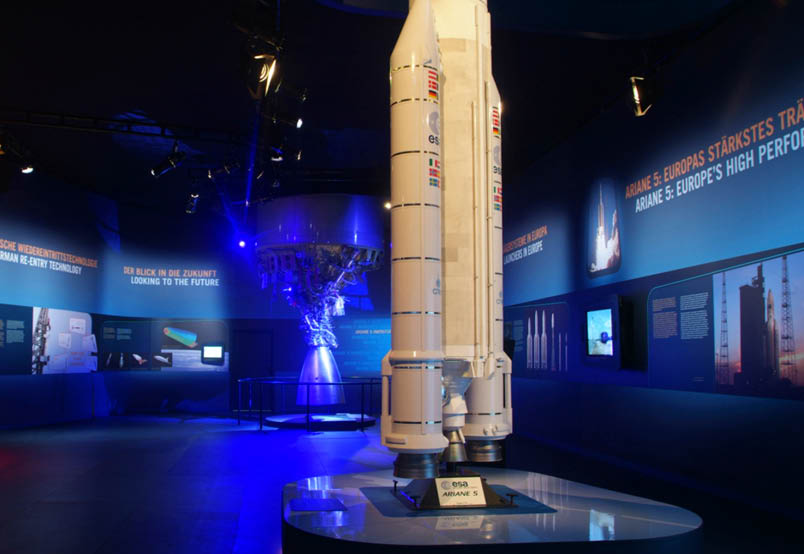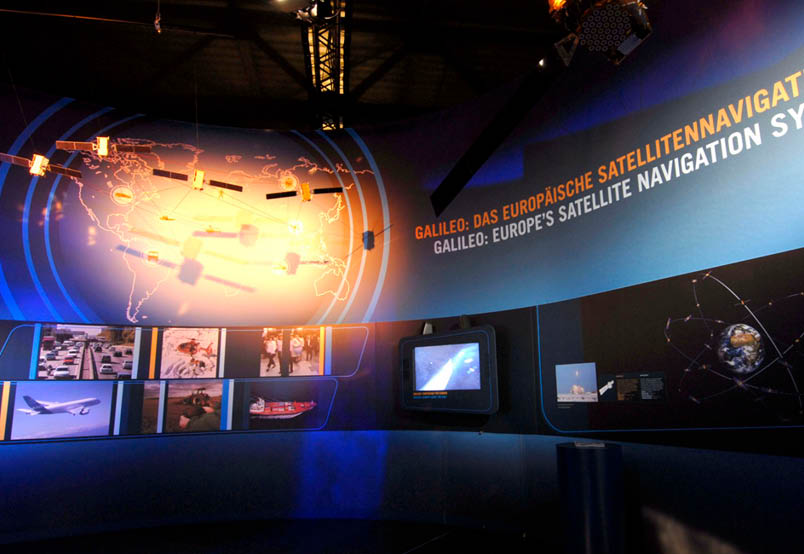 Passing the model of the International Space Station (ISS), the path leads metaphorically straight to Mars. Immersed in red light, ESA's Mars probe stands on soft ground that looks like Mars dust. Visitors experience how Mars, but also planets in general, are explored.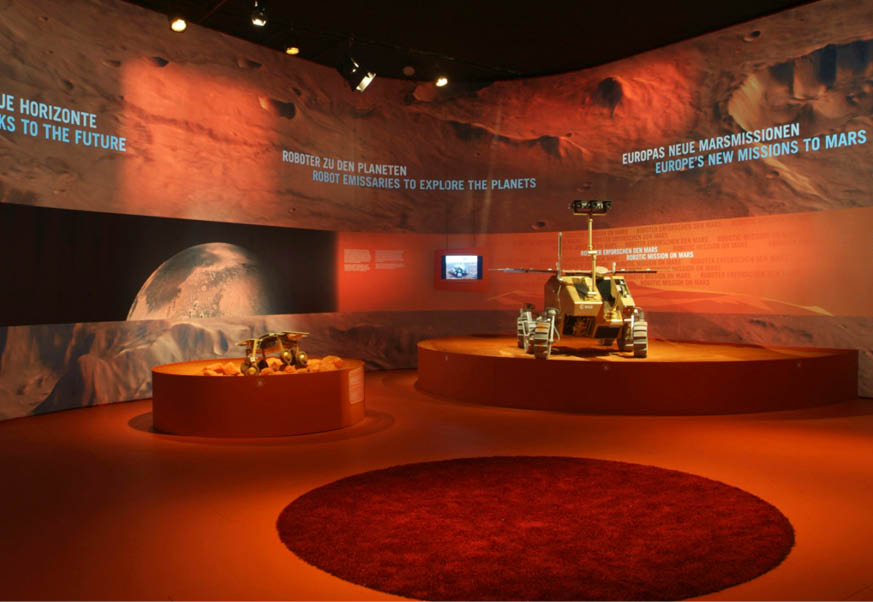 The practical benefits of space travel for all of us are shown by the exhibits in the last part of the exhibition: satellites take pictures of the Earth, record weather data and document, for example, climate change.
Services
Conception and scenography
Development of visit dramaturgy and Main Idea
Content development and exhibition concept
Media conception and storyboarding
Design and planning
Exhibition design and planning in all project phases
Graphics and guidance systems
Exhibits and fixtures
Project implementation
Production monitoring
Content management and content production
Project information
Client: Bundesverband der Deutschen Luft- und Raumfahrtindustrie e.V. (BDLI)
In representation of: Deutsches Zentrum für Luft- und Raumfahrt (DLR), European Space Agency (ESA), Deutsche Raumfahrtindustrie
Execution period: 05/2006
Exhibition area: 2.000 sqm
Visitors: 250.000 (ILA gesamt)
Jan Löken
Executive Management