European Capital of Culture
Esch2022
Luxembourg
Modern architecture on a former steel manufacturing site
The disused steel manufacturing site of Belval in Luxembourg's Esch-sur-Alzette provides the backdrop for this year's European capital of culture. Within the context of the Esch2022 culture festival, we developed and designed different guidance systems and venues for the site – now defined by the interplay of archaic industrial buildings and modern, contemporary architecture.
Temporary guidance system and visitor centre in an urban context
The various guiding elements which are carefully integrated within the architectural urban space help visitors to Esch2022 explore the vast grounds, safely directing them to the respective venues and briefing them on the cultural programme. What is more, the design defining the guidance and information system renders the cultural event visible as a brand within the urban space, as well as the underlying concept. The counter at the visitor centre provides visitors with an informative point of contact, whereas the integrated lounge serves as a space for relaxation.
A venue for children and teenagers
The Esch-Belval site also features a dedicated area for children and teenagers – Skip. This space was created specifically for young visitors to Esch2022. We developed the underlying concept of Skip's overall look and feel. Here, young visitors are free to explore books, play games, or simply unwind in a modern, appealing setting.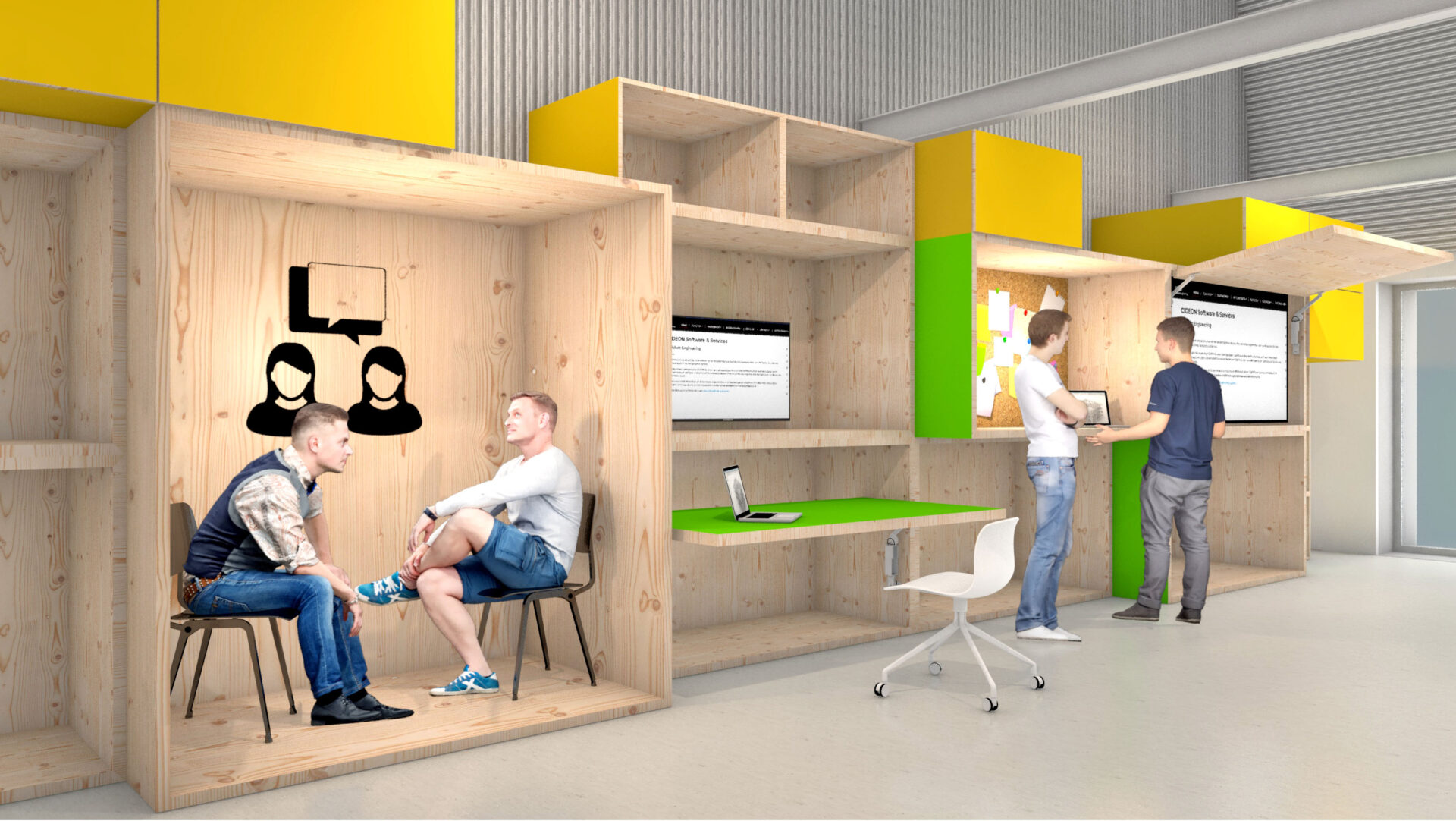 Claudia Baulesch
Project Management and Head of Scenography