Archaeological collection Dudelange
The castle ruins of Johannisberg lead far back into the past. Its archaeological finds from several eras are on display in the Musée Municipal. Our concept for the redesign of the exhibition dramaturgically unites the museum and the Johannisberg and thus creates an attractive visitor experience for young and old.
Research in the Archaeology Lab
The exhibition offers an introduction: Here the finds from different times are displayed in the context of an epoch wall. Through supplementary pictures and drawings, visitors gain insights into the historical environments from which the finds originate. In the Archaeology Lab, visitors can conduct their own research and immerse themselves in the history of the castle and the city.
With the researcher's backpack up to the castle
The site of the castle ruin offers space for practical use. Especially children and teenagers – equipped with pickaxe, north arrow, string and spirit level – can take action here. In combination with museum educational activities, such as guided tours or summer camps, they try out archaeological working methods: From searching to finding, restoring, classifying, exploring and presenting. Visitors can explore the surrounding forest on a hiking trail with archaeological information and a skill trail.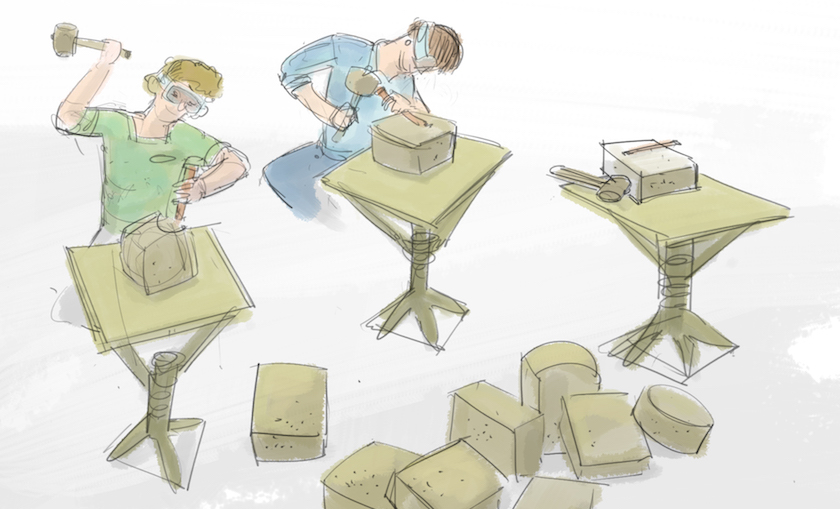 Services
Project development
Concept and feasibility study
Analysis of economic efficiency
Visit forecast
Conception and scenography
Positioning and thematization
Further development of visit dramaturgy and Main Idea
Content development and exhibition concept
Media conception and storyboarding
Design and planning
Architecture
Exhibition design
Nina Sperling
Consulting