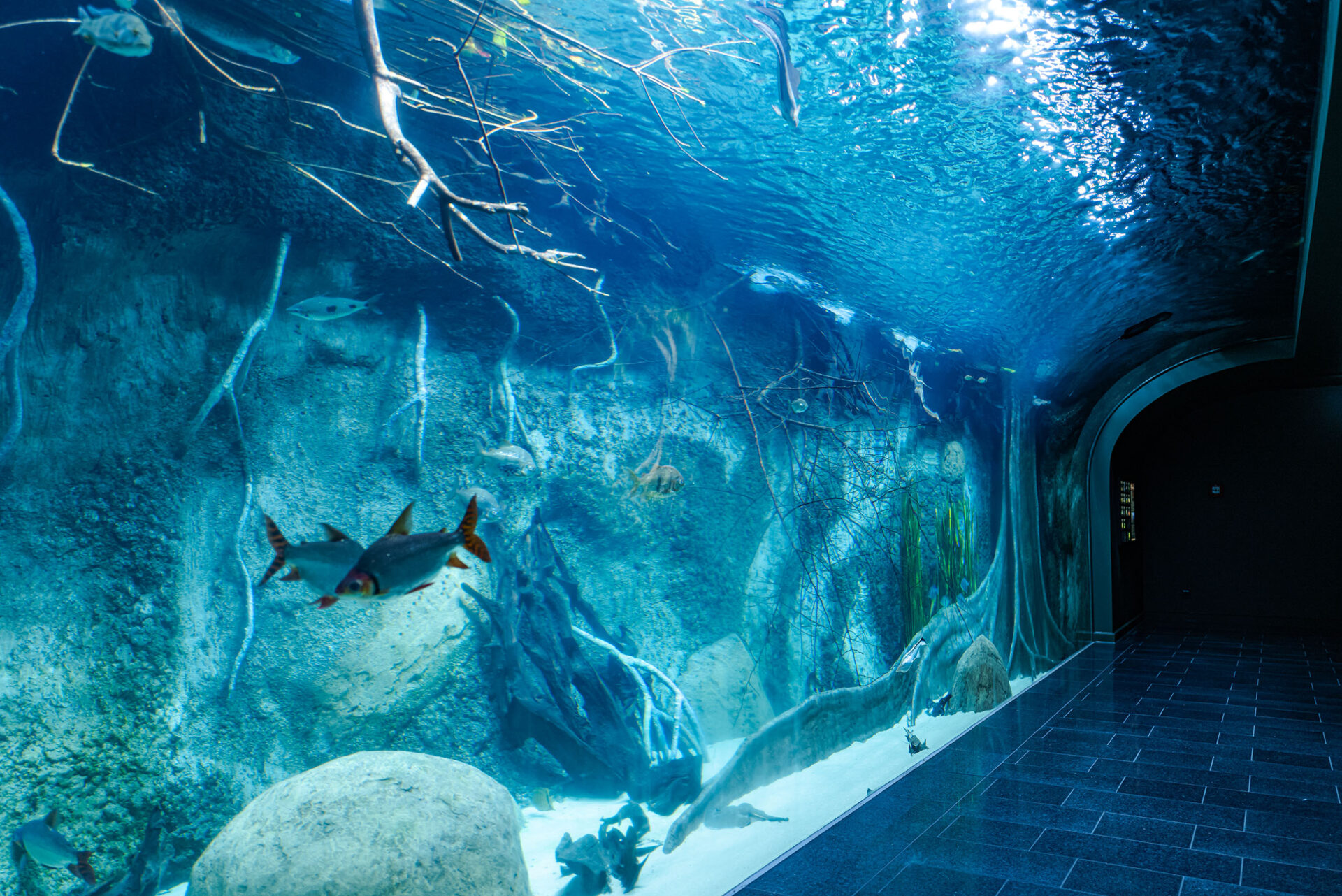 Exhibition und Education
Aquarium Zoo Leipzig
A contemporary aquarium in an historical Art Nouveau building
The second oldest aquarium in Germany is renovated – we redesign the exhibition.
Constructed in 1910, the aquarium of the famous Leipzig Zoo is being renovated. Residents, such as the spectacled penguins, have already had to move or have been relocated. We are redesigning the exhibition in the heritage-protected building, revising its content and turning the visit into a contemporary and attractive experience. In the future, the aquarium should fit more closely into the dramaturgy of the theme of the zoo and – despite the limited space – be able to compete with the worldwide scale of modern zoos.
Immerse yourself in the underwater world
A scenery of wall collage and light allows visitors to immerse themselves in the underwater world right in the foyer. After this introduction they reach the historic, two-story circular building. The 'variety in the sea' can be admired all around in the pools: seahorses, corals, jellyfish, fish with different fins… But which one belongs to which fish? On the exhibit under the flight of stairs you can find out with two turntables. In the upper part sharks circle the round tank. Amazing that their rough skin produces less resistance than a smooth one.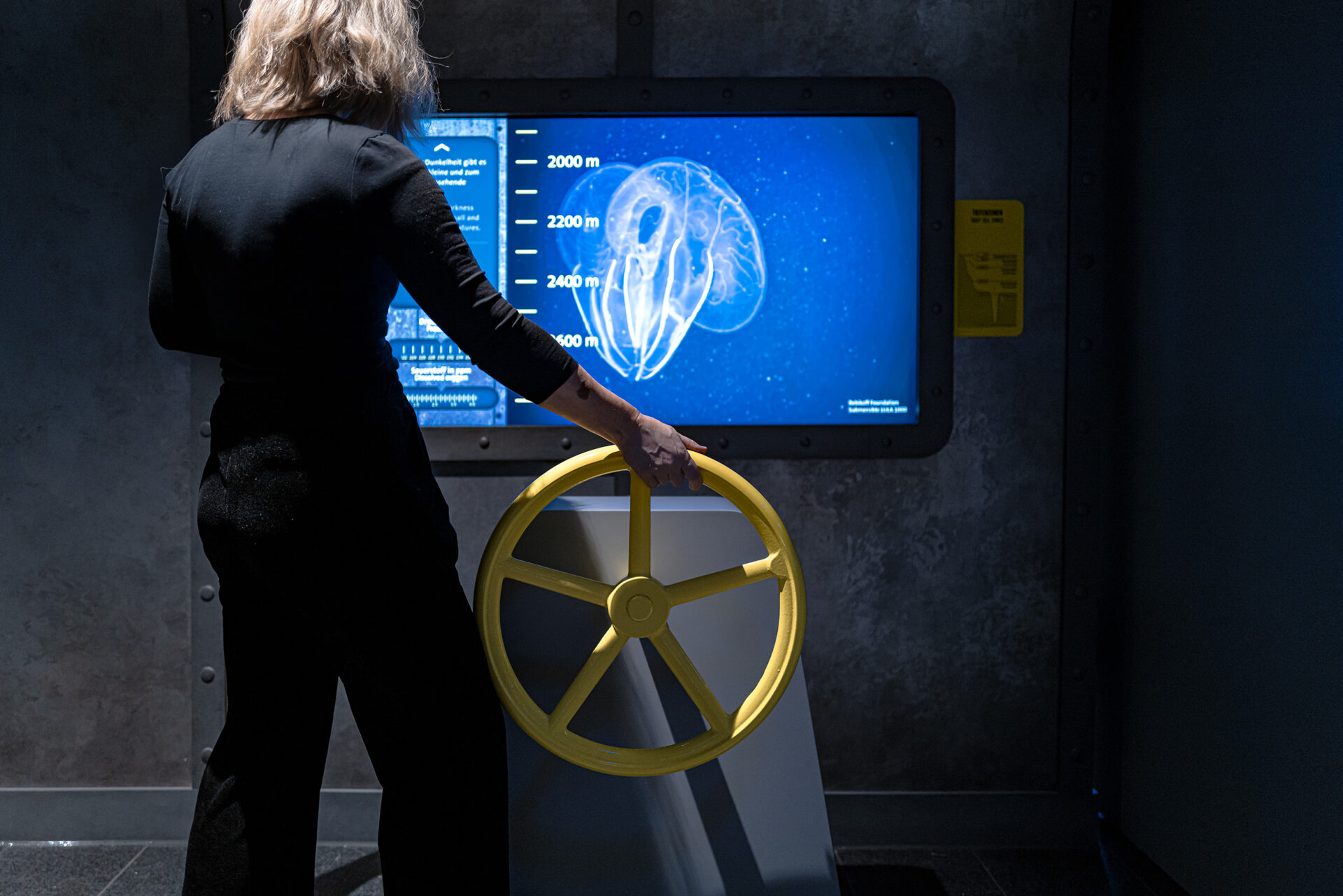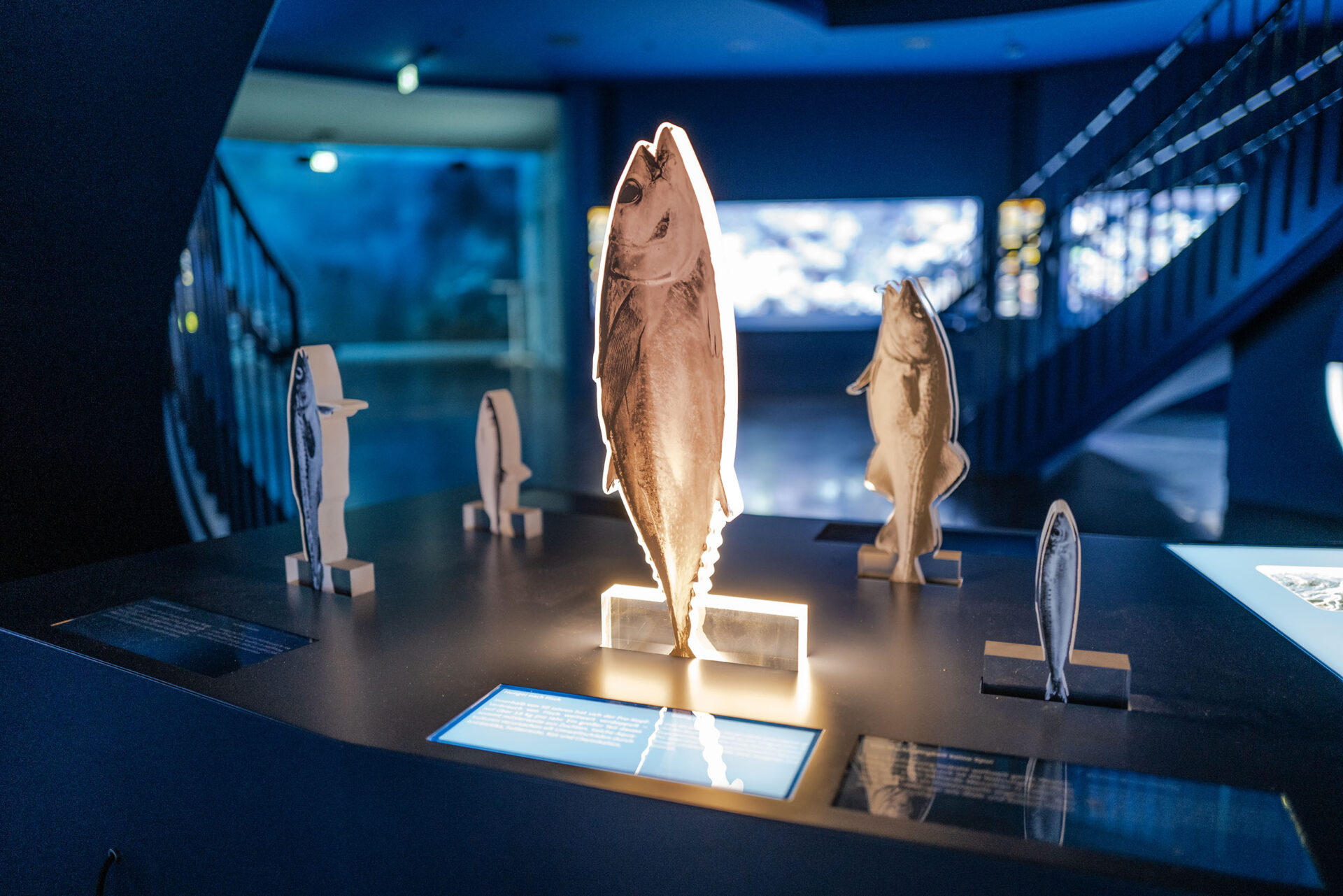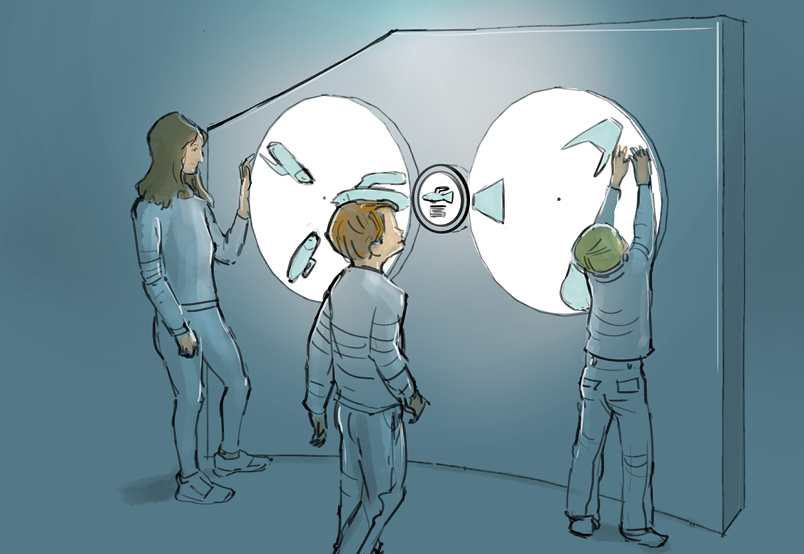 At the seabed: the deep-sea research station
A lock leads into the deep-sea research station. In front of the 'windows' (screens) there is a lot floating around. The rounded shapes of the ceilings and frames as well as the metallic surfaces remind of nautical companions: Like a submarine lying deep below the water surface, visitors explore the fascination of the deep sea here. By cranking the rotating wheel, they reach deeper and deeper zones, let bioluminescent organisms light up, try out how high the pressure under water is, and take a close look at microplastics in the laboratory.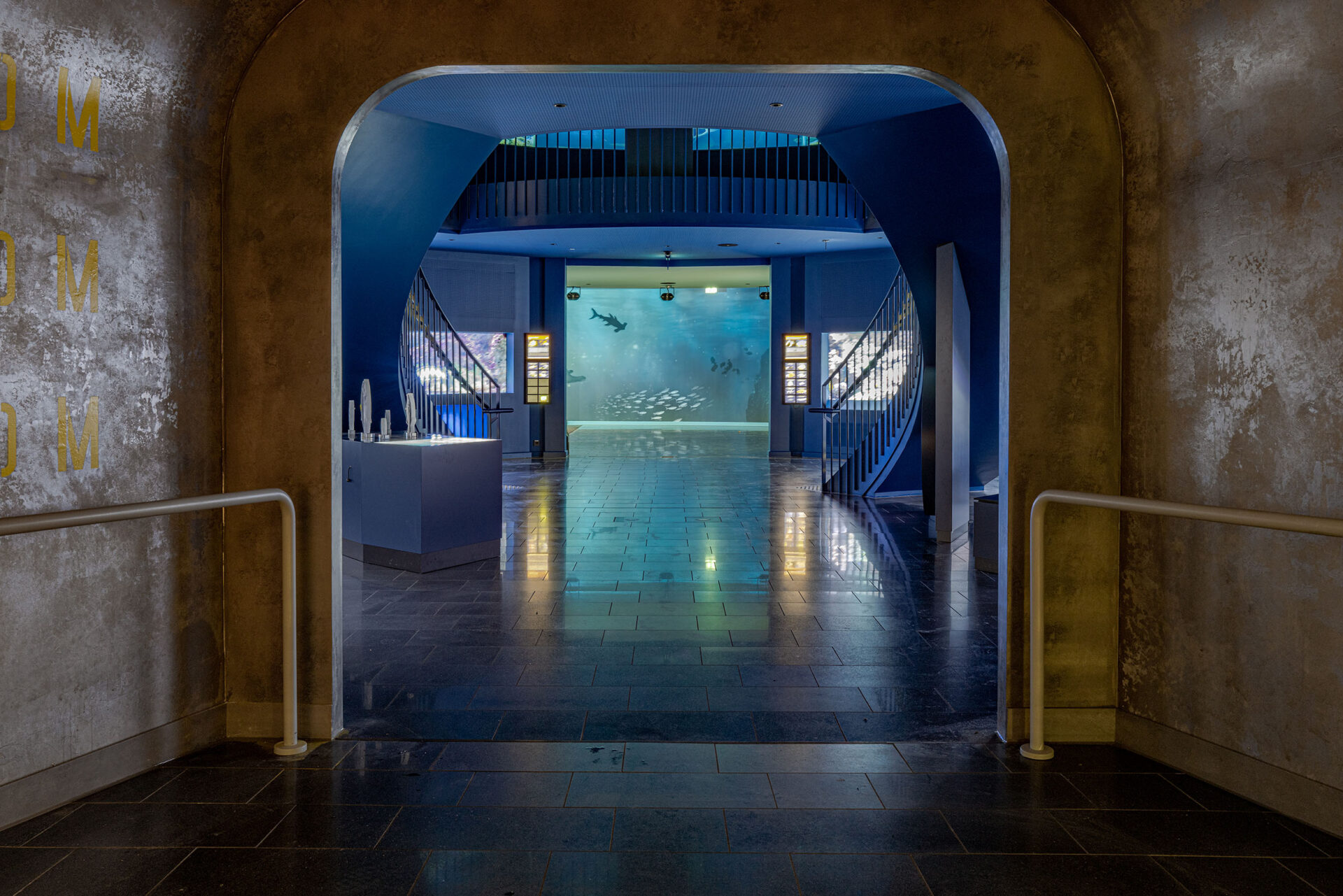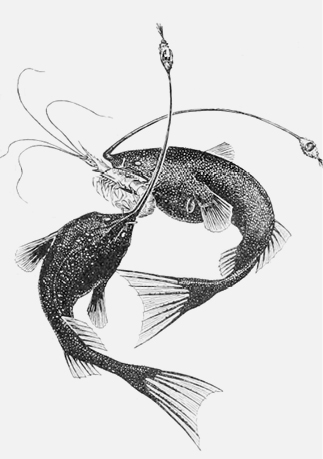 A flowing transition into fresh water
The panoramic basin with the disc rounded towards the ceiling creates a flowing transition to the 'world in water' – the freshwater area of the aquarium. Wavelight on the ceiling of the historic head building also puts people in an underwater mood. The cartesian diver, known to many as the 'bottle devil', demonstrates how fish with their swim bladders can sink and reappear. And with the emergence we leave the aquarium and go ashore into the terrarium.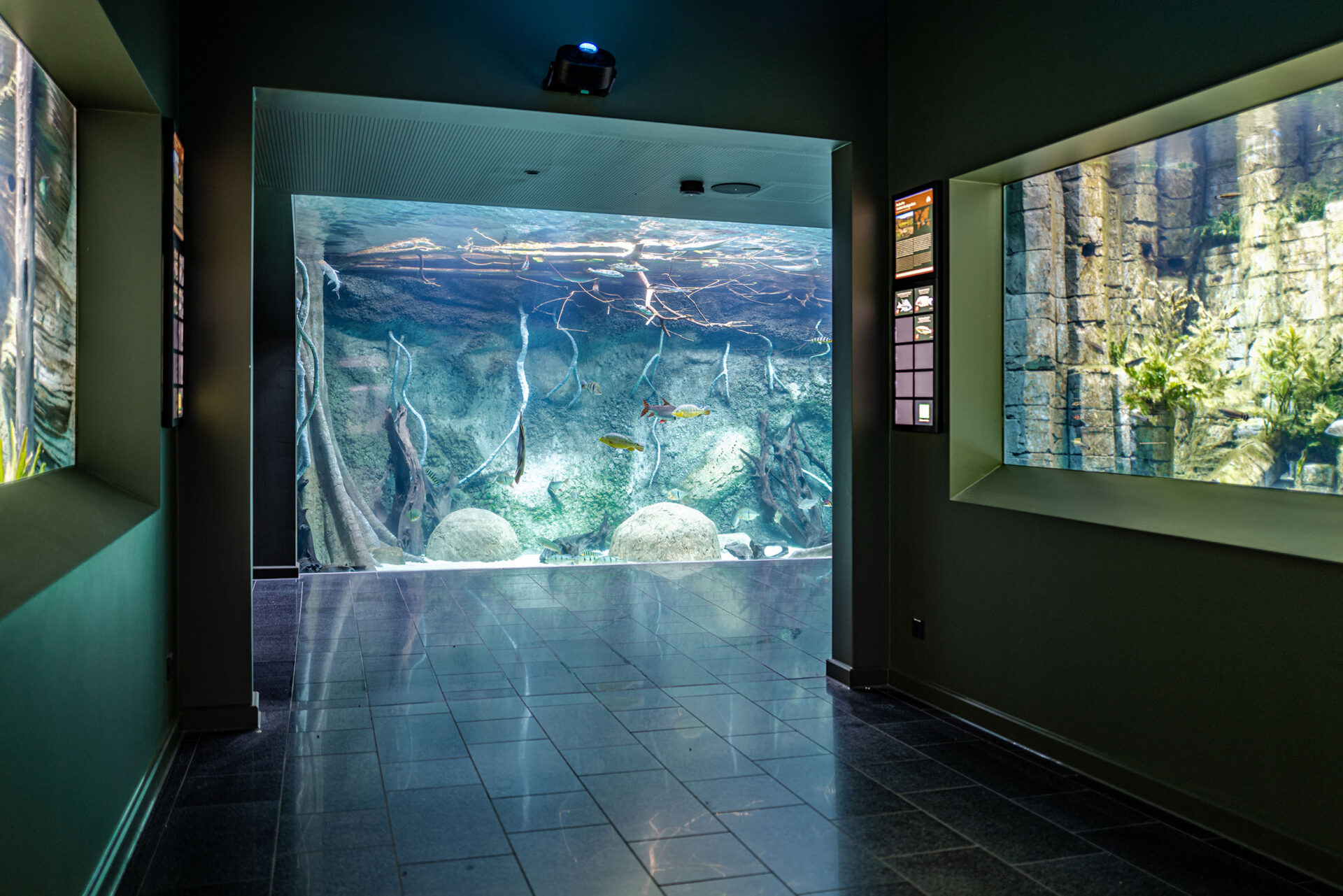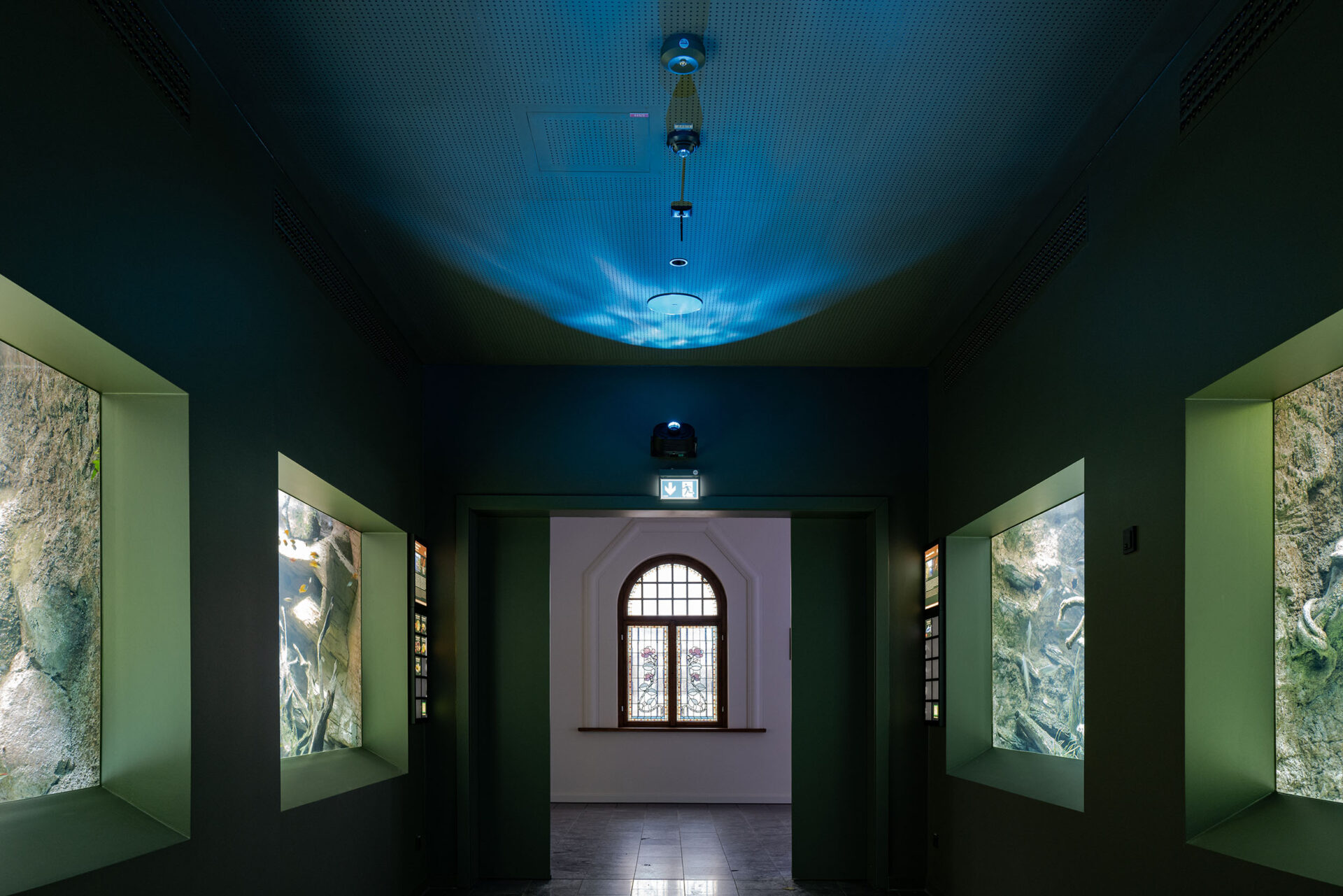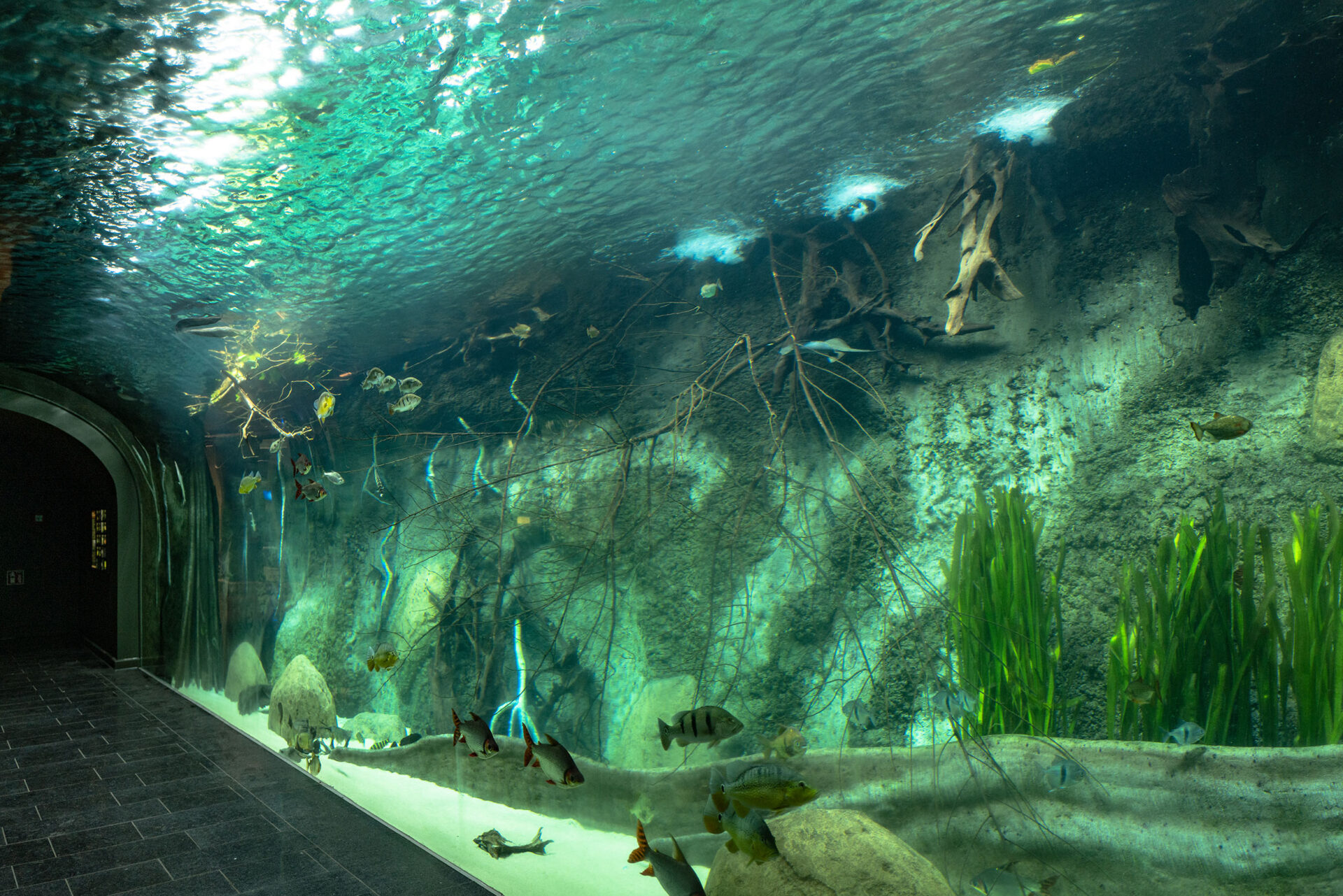 Services
Conception and scenography
Development of dramaturgy and main idea
Conception and development of the exhibition scenography
Exhibition design and planning
Exhibit development
Design and planning
Exhibition design and planning
Graphic design
Project management and implementation
Projectmanagement
Production supervision and cost management
Project information
Client:  Zoo Leipzig GmbH
Execution period: 04/2019 – 01/2022
Exhibition area: 900 sqm
Claudia Baulesch
Project Management and Head of Scenography